Spring is here! Officially, the first day of spring was March 20th, but just a month later and it really does feel like spring. I have very much been enjoying the changes in the food served on our table these last few weeks.
I always love and truly appreciate spring produce and eating my favorite recipes after month of winter vegetables. Is anyone else ready to bid farewell to root vegetables and hearty meals in favor of lighter, fresher-tasting fruits and vegetables? Me! Me!
Cooking with Seasonal Ingredients
Not too many years ago I was among the crowd that thought if it's in the grocery store, then I can buy it, eat it, and cook with it. I didn't really care about cooking with seasonal ingredients. I figured that seeing the produce I wanted mostly available year round was just one of our wonderful modern conveniences.
But then I started to pay more attention to the food I was eating and the price I was paying. I found that not only do the season's finest fruits and vegetables offer the best taste, they also cost less. Taking care to add fresh, in-season produce to my diet maximized my nutrients and added diversity to my meals. It doesn't take much to make fresh seasonal produce taste great.
As I paid more attention to the variety of produce available each season I realized that winter was not just potatoes and carrots, but a whole host of other items and many of which I had given nary a though to in the past.
Spring Produce Recipes
No matter where you get your produce from – the local farmer's market, your backyard garden, or the grocery store – take advantage of spring's delicious offerings and fresh flavors.
This is obviously not a a full listing of produce that is available in season during spring, but rather a selection of some of my favorite fruits and vegetables to provide you with a starting point.
Artichokes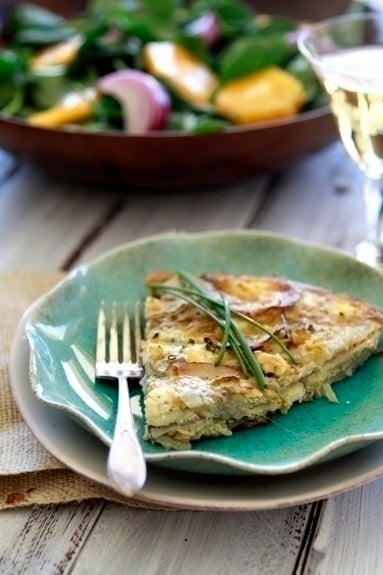 Artichokes have always been a favorite of mine. We tried to grow to artichoke plants with no luck, so I'll continue to keep my eyes open for sales on fresh artichokes and stock up on frozen artichoke hearts as well.
Artichoke Recipes to Try:
Artichoke, Leek, and Potato Frittata
Artichoke Spinach Pizza with White Beans
Shrimp Scampi with Tomatoes and Artichokes
Asparagus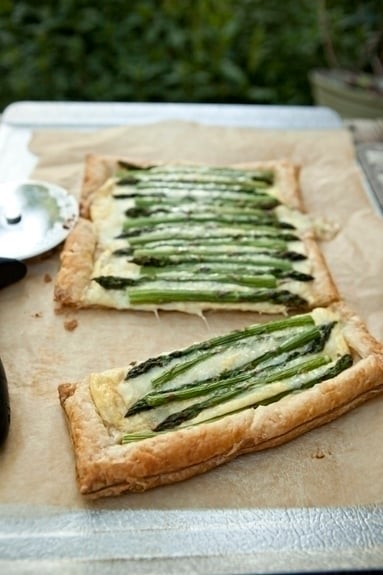 image by Shaina
Select asparagus spears that are brightly colored, straight, round, and without strong odor. Colors may vary: green, white, or purple. The tips of the asparagus should be tightly closed. Look for asparagus that is uniform in thickness. This will allow for even cooking.
Asparagus Recipes to Try:
Spring Green Risotto
Asparagus Tart with Gruyere
Grilled Asparagus and Red Onion Pizza
Spring Orzo Pasta Salad with Asparagus
Carrots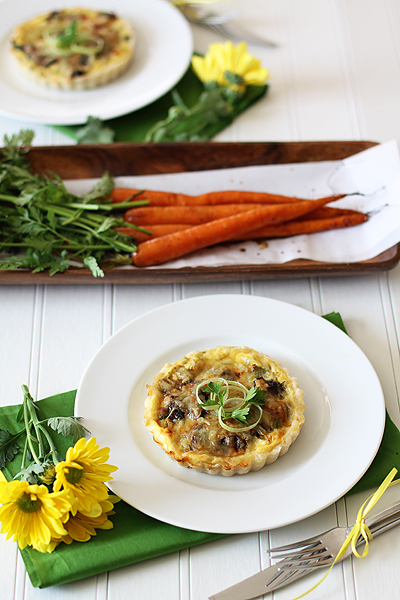 Carrot Recipes to Try:
Honey Balsamic Roasted Carrots
Vietnamese Style Pickled Carrots
Roasted Carrots with Goat Cheese
Fennel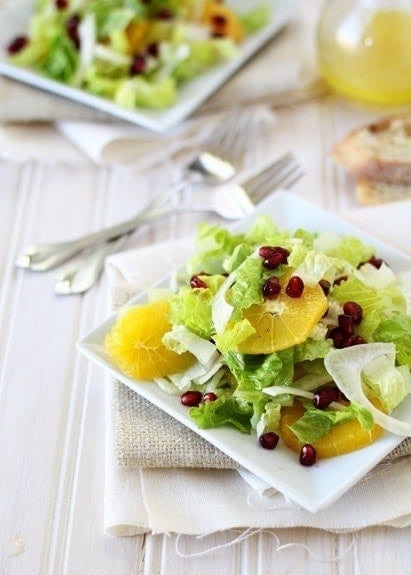 Fennel tastes like black licorice, and I love that so I don't know why I haven't made more recipes with fennel. I love it's sweet licorice taste and the crunch it adds to recipes when used fresh.
Fennel Recipes to Try:
Fennel and Citrus Salad
Lettuce with Oranges, Fennel and Pomegranate
Apple, Fennel and Pear Salad
Grapefruit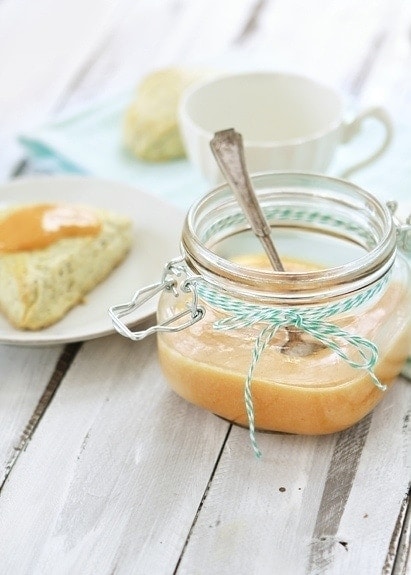 The whole family loves fresh grapefruit, so I can't go wrong there. Our favorite is the dark pink ruby red variety. So sweet & juicy with a hint of tang.
Grapefruit Recipes to Try:
Grapefruit Curd
Grapefruit Sorbet
Glazed Pink Grapefruit Quick Bread
Pink Grapefruit Marmalade
Leeks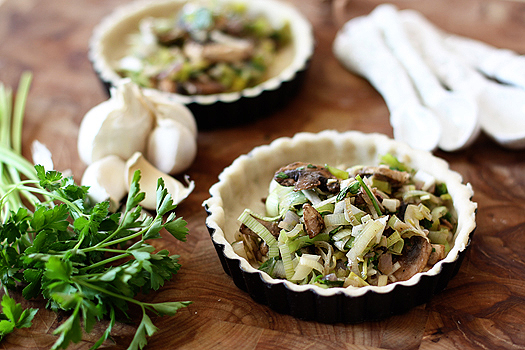 Leeks are milder than onions and have such a pleasant taste and aroma! They do get quite dirty, so check out my Kitchen Tips post on How To Clean Leeks.
Leek Recipes to Try:

Artichoke Spinach Pizza with White Beans
Artichoke, Leek and Potato Casserole

Lemons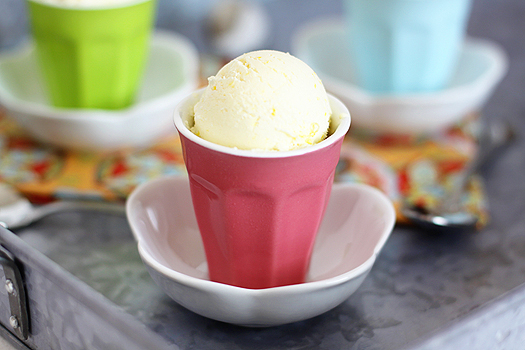 Make sure to look for Meyer Lemons in the grocery store. They're available for a short time and are such a treat! Meyer lemons are a little sweeter than a traditional lemon.
Lemon Recipes to Try:
Lemon Cloud Tart with Strawberry Rhubarb Compote
Lemon Ice Cream
Meyer Lemon Sticky Rolls with Cream Cheese Glaze
Fresh Juiced Strawberry Lemonade
Greek Lemon Oregano Chicken Skillet Dinner
Mushrooms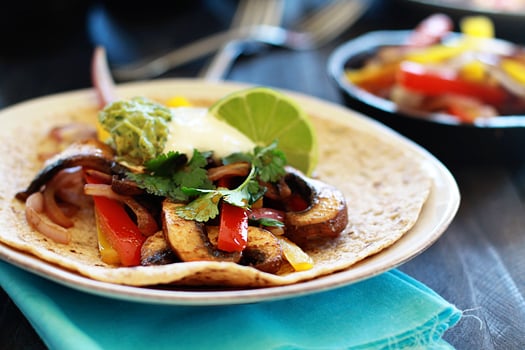 Mushrooms come in so many varieties. For basic use, you can rely on the standard button mushroom, but don't forget about baby bella, portabella, and shiitake mushrooms.
Mushroom Recipes to Try:
Wild Mushroom and White Bean Tart
Balsamic and Thyme Roasted Portabella Mushrooms
Vegetarian Fajitas: Recipe for Portabella Mushroom Fajitas
Vietnamese Rice Noodle Soup with Beef
Peas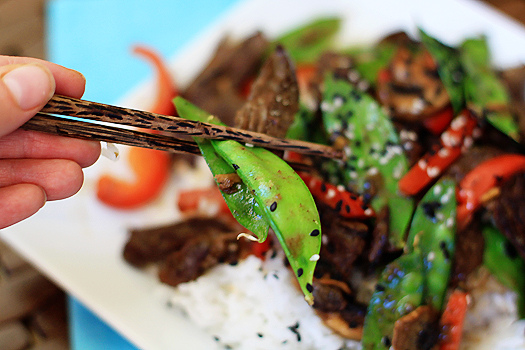 Sugar Snap Peas and Snow Peas are so easy to grow! We aren't tending a garden this year since we'll be moving in a couple months, but give them a try if you have space. They taste great right off the vine.
Pea Recipes to Try:
Spring Green Risotto
Gingered Skirt Steak with Snow Peas
Sweet and Sour Asian Meatballs with Vegetables
Rhubarb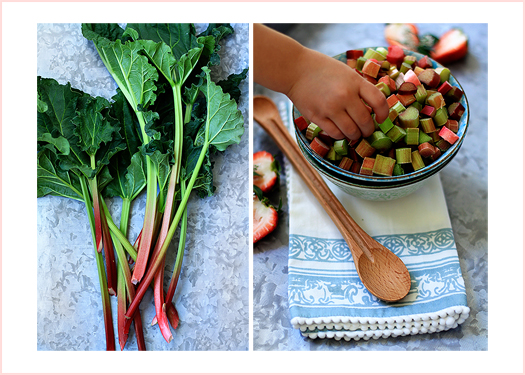 We've been lucky to have 3 rhubarb plants growing in our back yard for the past 3 years and always have an abundance. For a family our size, 1 plant would have been sufficient, but we didn't realize that! Pair rhubarb with berries for a sweet match.
Rhubarb Recipes to Try:
Rhubarb Crumb Coffee Cake
Lemon Cloud Tart with Strawberry Rhubarb Compote
Rhubarb Upside Down Cake
Spinach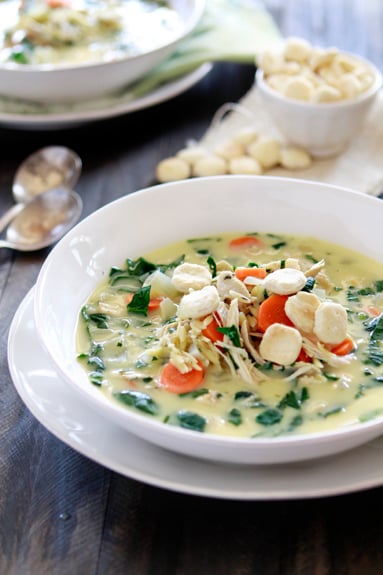 I purchase a large container of baby spinach every week from Costco. It's so easy to add to recipes from soup to pizza and more, plus it makes a great side salad.
Spinach Recipes to Try:
Lemon Chicken and Orzo Soup
Roasted Potato and Spinach Frittata with Feta
Chicken, Black Bean, and Spinach Enchiladas
Strawberries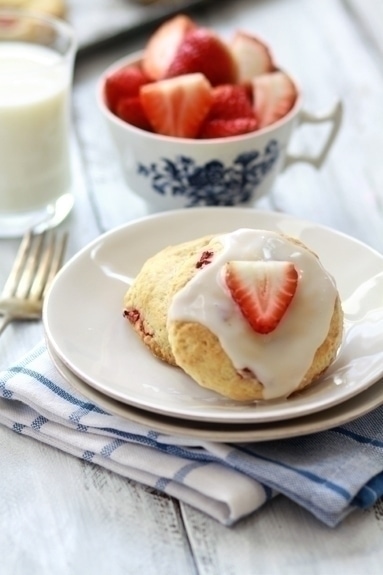 Who doesn't love strawberries? Well, Logan is the only one that I know of. I always look forward to the first site of fresh, in-season strawberries in the grocery store.
Strawberry Recipes to Try:
Strawberry Scones with Meyer Lemon
Strawberry Feta Salad
Strawberry Gelato
Watercress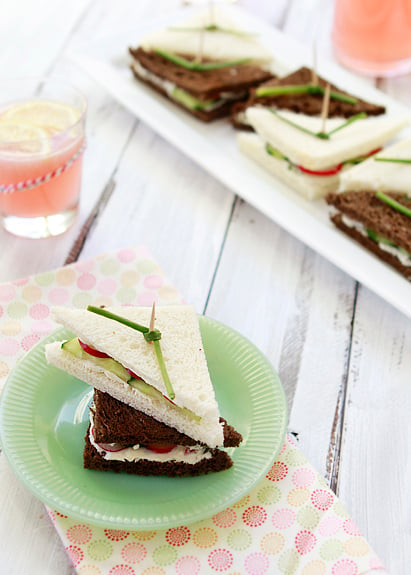 Watercress is a fun change of pass from the usual salad greens. I often find it sold as "living" greens with the roots still attached.
Watercress Recipes to Try:
Cucumber Watercress Sandwich
Curried Chicken Salad with Watercress
What are your favorite spring fruits and vegetables?